This former apple cider press house is now a charming & rustic normandy holiday cottage
Le Pressoir
Self-catering gite / holiday cottage accommodation in Normandy
Sleeps up to 4 people
Overview
Floor area: 90 M2
Comfort: Rustic & Cosy
Sleeps: 4
1 Bedroom with Double bed 140 x 190cm
1 Children's room with 2 twin beds
1 Bathroom
Free up to 20MB WiFi
Speaker system compatible with all devices
Flat screen TV (Digital Sat. with 70cm screen, UK channels) with DVD player
Fully equipped kitchen with washing machine & dishwasher
Bedlinen included (Please bring towels)
Private fenced garden with BBQ, fire pit and canopy
Garden furniture
Dog friendly
Nespresso coffee machine
Description
The Pressoir is a pretty detached stone cottage that originally housed the farms cider press. With its own private garden, this pet-friendly gite is perfect for a couple or family of 4.
Accommodation of approximately 90m2 is divided over two floors. On the ground floor, you will find two well proportioned rooms: From the courtyard, you will enter a fully equipped farmhouse kitchen / dining room (washing machine/fridge freezer/dishwasher/toaster/coffee machine) which leads on to a living room with satellite TV/DVD/Video & CD player & downstairs toilet.
Upstairs is a large double bedroom overlooking the courtyard, a family bathroom and a children's twin bedroom.
Outside, with its own fenced garden you can enjoy a covered outdoor eating area next to the gently flowing stream.
Included in the price: Bedlinen, water, gas & 40kw electricity per day. Should you require extra, electricity is charged at €0.20 per additional unit.
Feedback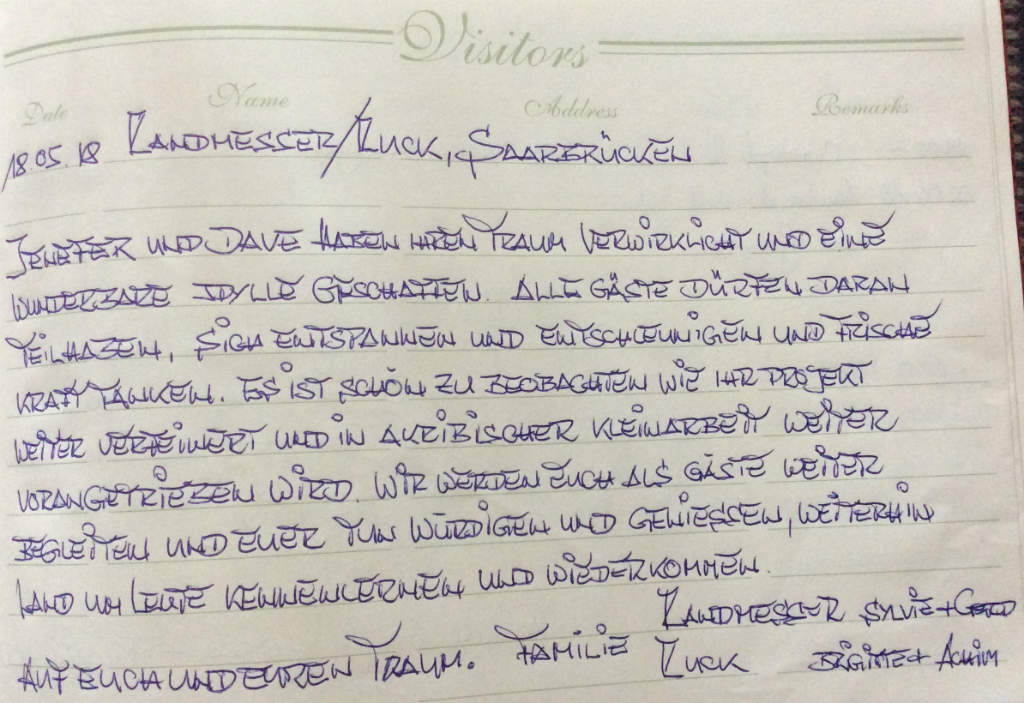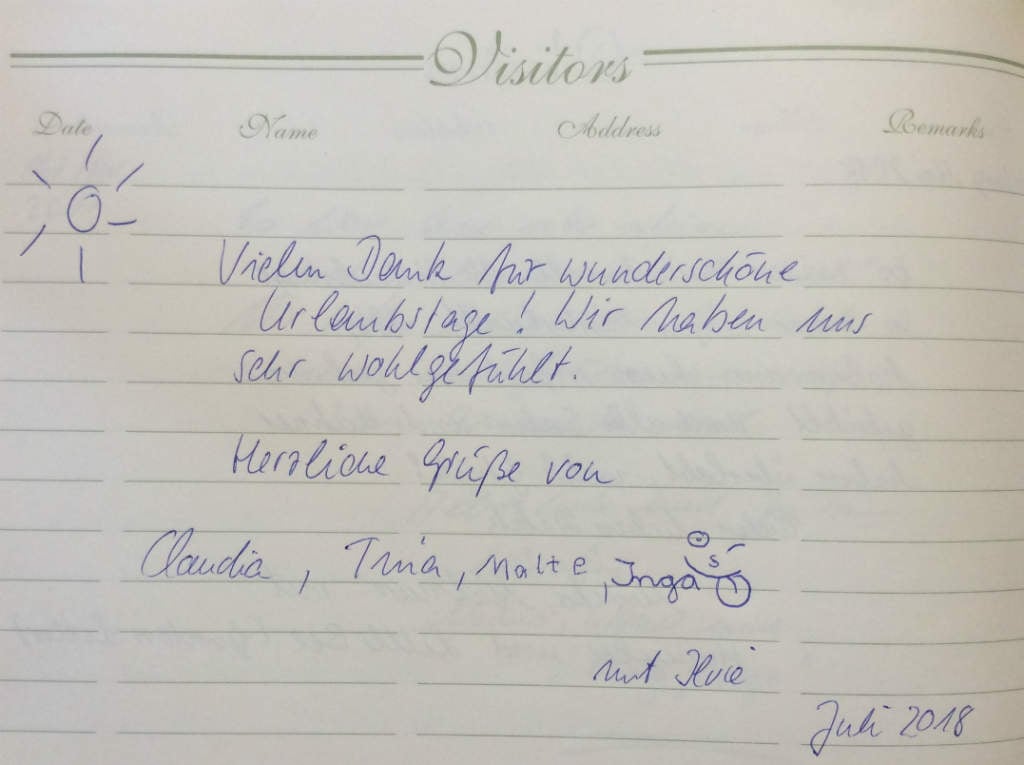 Availability & Prices
The prices shown are for bookings of seven days and more. For shorter booking prices outside of high season, please send an enquiry.

| from | until | Le Pressoir (Sleeps 4, Sat to Sat). Per Night |
| --- | --- | --- |
| 20 Aug 2022 | 27 Aug 2022 | BOOKED |
| 27 Aug 2022 | 3 Sep 2022 | BOOKED |
| 3 Sep 2022 | 10 Sep 2022 | BOOKED |
| 10 Sep 2022 | 17 Sep 2022 | BOOKED |
| 17 Sep 2022 | 24 Sep 2022 | BOOKED |
| 24 Sep 2022 | 1 Oct 2022 | BOOKED |
| 1 Oct 2022 | 8 Oct 2022 | €70 |
| 8 Oct 2022 | 15 Oct 2022 | BOOKED |
| 15 Oct 2022 | 22 Oct 2022 | BOOKED |
| 22 Oct 2022 | 29 Oct 2022 | BOOKED |
| 29 Oct 2022 | 5 Nov 2022 | BOOKED |
| 5 Nov 2022 | 12 Nov 2022 | NOT AVAILABLE |
| 12 Nov 2022 | 19 Nov 2022 | NOT AVAILABLE |
| 19 Nov 2022 | 26 Nov 2022 | NOT AVAILABLE |
| 26 Nov 2022 | 3 Dec 2022 | NOT AVAILABLE |
| 3 Dec 2022 | 10 Dec 2022 | NOT AVAILABLE |
| 10 Dec 2022 | 17 Dec 2022 | NOT AVAILABLE |
| 17 Dec 2022 | 24 Dec 2022 | NOT AVAILABLE |